Our 2023 contest will start March 1, 2023!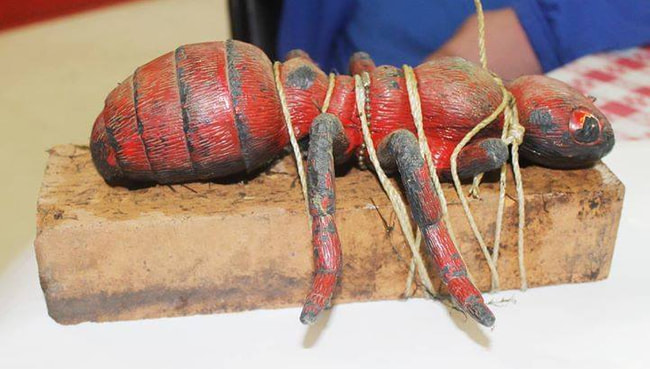 Highest prize ever!
We are so thankful to our sponsors:

The Fire Ant Festival Committee
Judge Blake Christian
Rules to know!
It is not in a garbage can.
You do not need to tear anyone's property up to get to it.
If it is still not found by Friday, March 24, the Chief Ant Hider will give a new clue or explain a clue starting at 2:00 p.m. in Heritage Park. Hunters may vote on having a new clue or having one clue already given explained.
If no one finds the ant by Saturday, March 25, 2023 at 12:00 p.m., the Chief Ant Hider will lead a caravan of people to go retrieve it.
Only the Chief Ant Hider knows where the ant is hidden. No one who works for him or who is in his family knows anything about the hiding place or what the clues may be.
You MUST visit the businesses to get the clue. It will not be given out over the phone. If a business takes down the clue and you don't have it by then, you must track down someone who already has it and hope they share.
Businesses are not obligated to post clues in easy to find locations. Some may post clues so that you have to walk through the store to find it. For a full list of the date of when clues will be release and where, check out the first edition in March 2023 Wiregrass Farmer. Digital subscriptions can be purchased here:
Be sure to sign up for our newsletter to get a bonus clue in March!
The Fire Ant Festival Committee is not responsible for any injuries that may occur while participating in the Find the Fire Ant hunt. By participating in this contest, I acknowledge that I have read and understood all of the terms of this release and that I am voluntarily giving up substantial legal rights, including the right to sue sponsor. I acknowledge that I am over 18 and participating freely and voluntarily and understand that I am legally bound by the terms and conditions contained herein.